Customer Journey
Understand Your Customer's Journey
Improve how you reach your customers by understanding how customers arrive at your store from first touch to last.
Track customer journey
The journey towards a conversion encompasses various interactions across both digital and physical touchpoints. By utilizing the capabilities of ThoughtMetric, you can gain access to a comprehensive view of the intricate interdependencies among all marketing channels throughout the customer journey.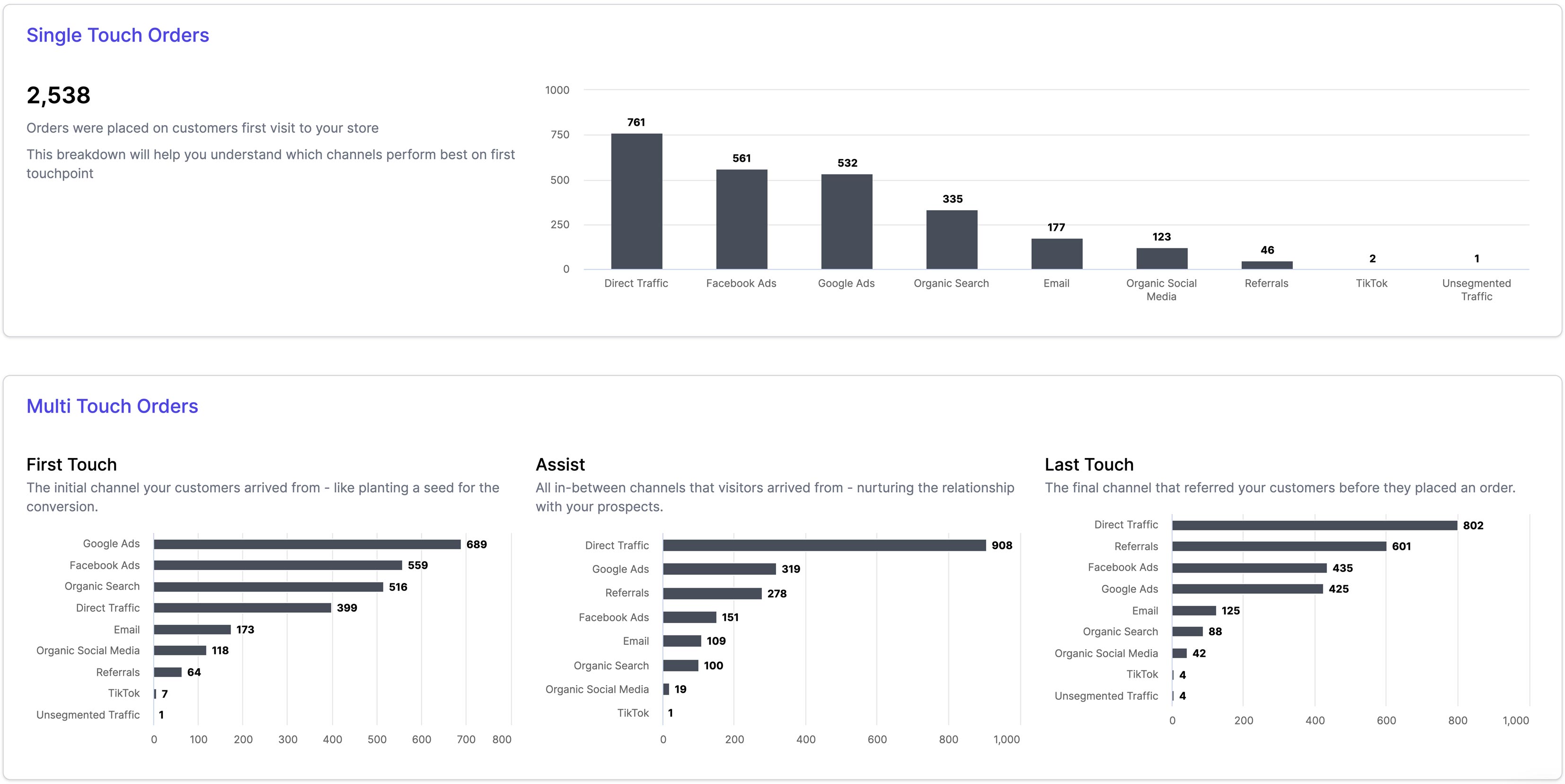 Analyze customer path to purchase
Identify key touchpoints where prospects can be effectively engaged and nudged towards conversion. By analyzing the data from customer journeys, marketers can optimize their campaigns to deliver personalized messaging and experiences that resonate with customers at each stage of their journey.