Marketing attribution for your

e-commerce store
Connect data sources and track revenue back to your campaigns and channels. Understand the performance of your marketing campaigns and make data driven decisions to improve ROI.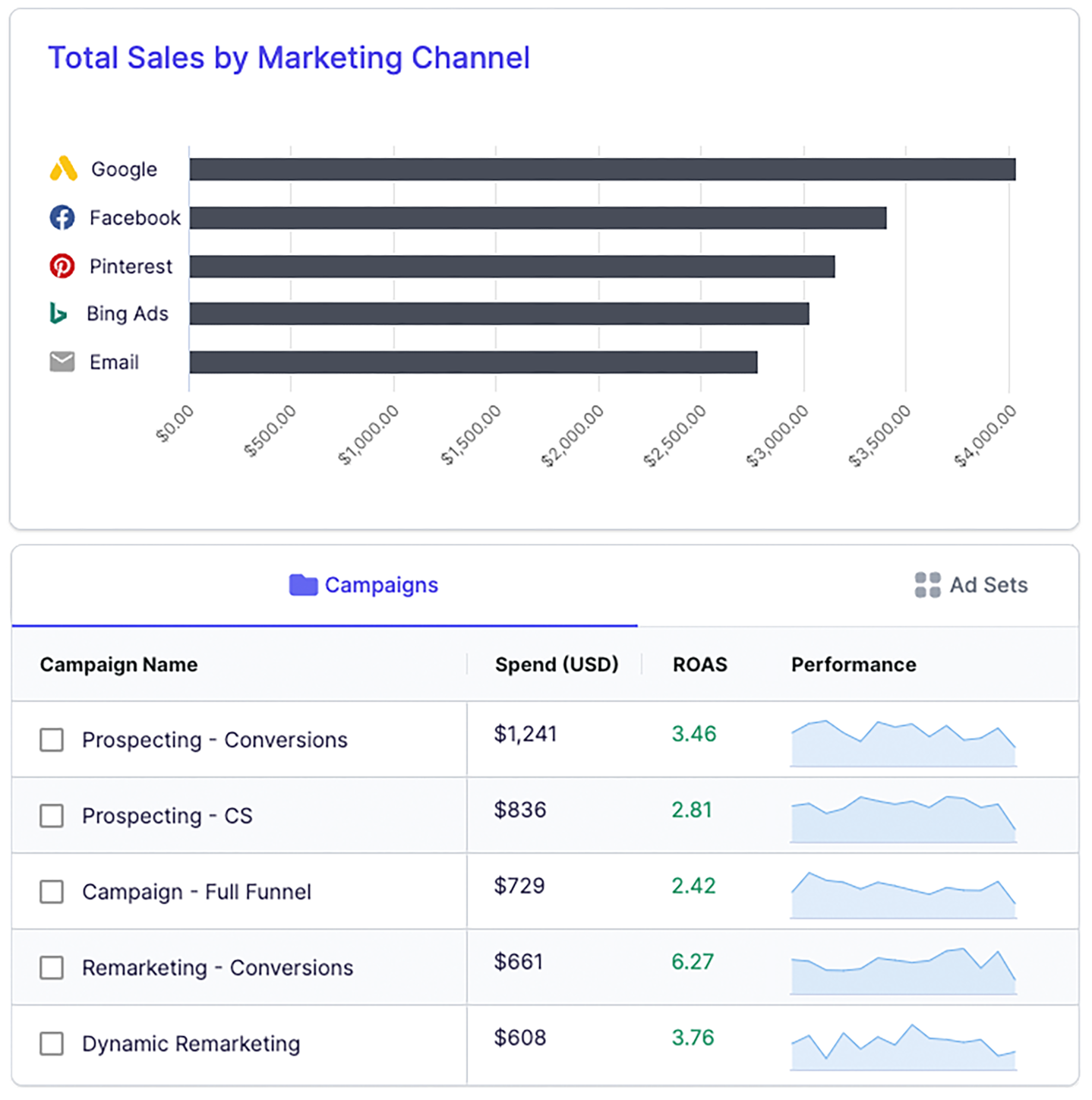 Trusted by 1,200+ Leading E-commerce Brands


























Integrations
Built to empower e-commerce marketers
ThoughtMetric integrates with the largest e-commerce and marketing platforms so you can easily connect data, track ads, and analyze performance.
See all integrations →



Track the performance of all your marketing channels
We help e-commerce companies understand the performance of their marketing and how to make data driven decisions to improve it. We do this by combining siloed marketing data, complex customer journey data, and revenue attribution data to create a holistic and actionable picture of marketing performance.
"ThoughtMetric offers the flexibility of DataStudio with none of the headaches and time investment"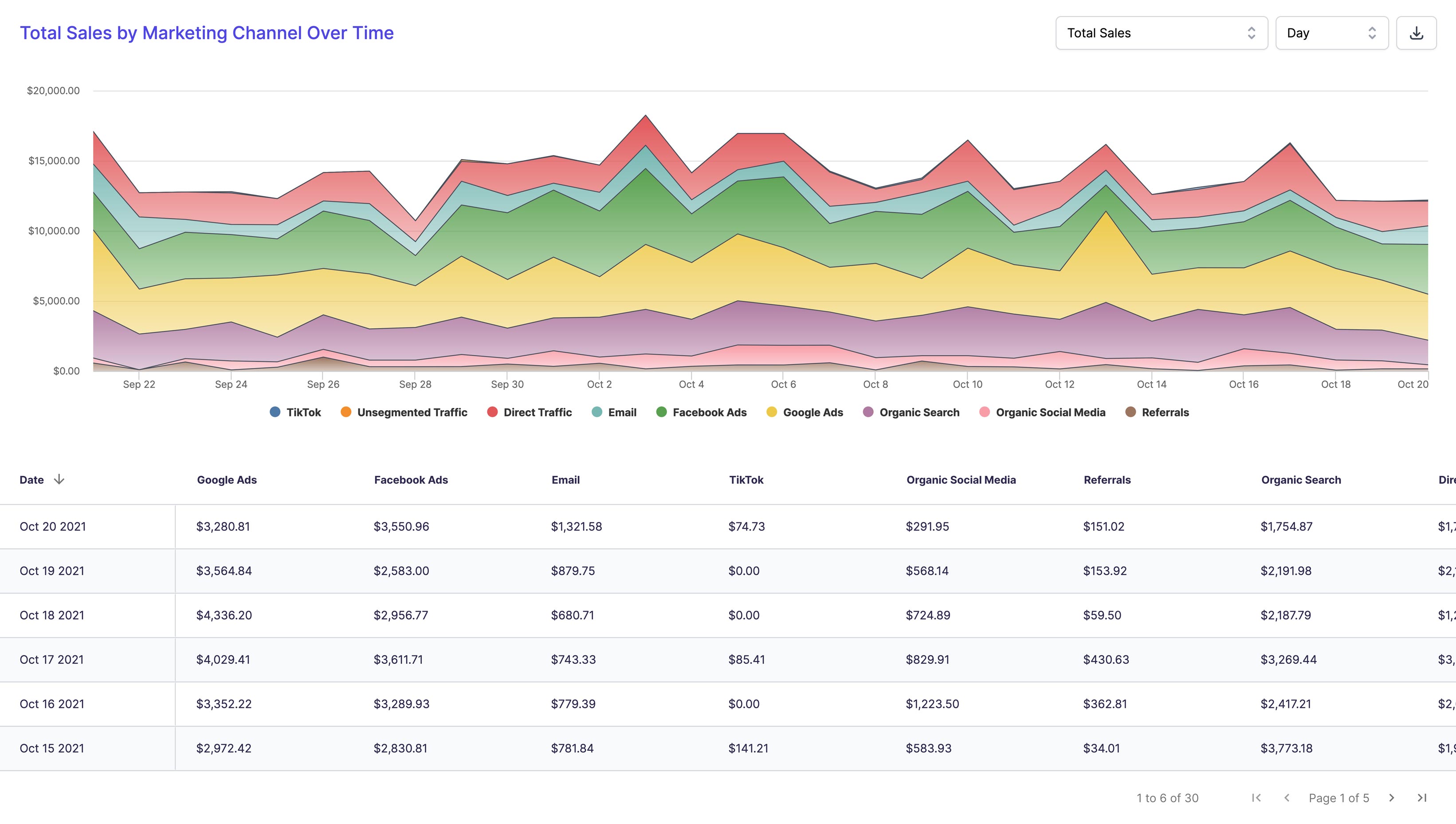 See where your customers are REALLY coming from
Tired of relying on inflated numbers from Google and Facebook? Find out where your customers are really coming from with ThoughtMetric's data driven attribution modeling algorithms.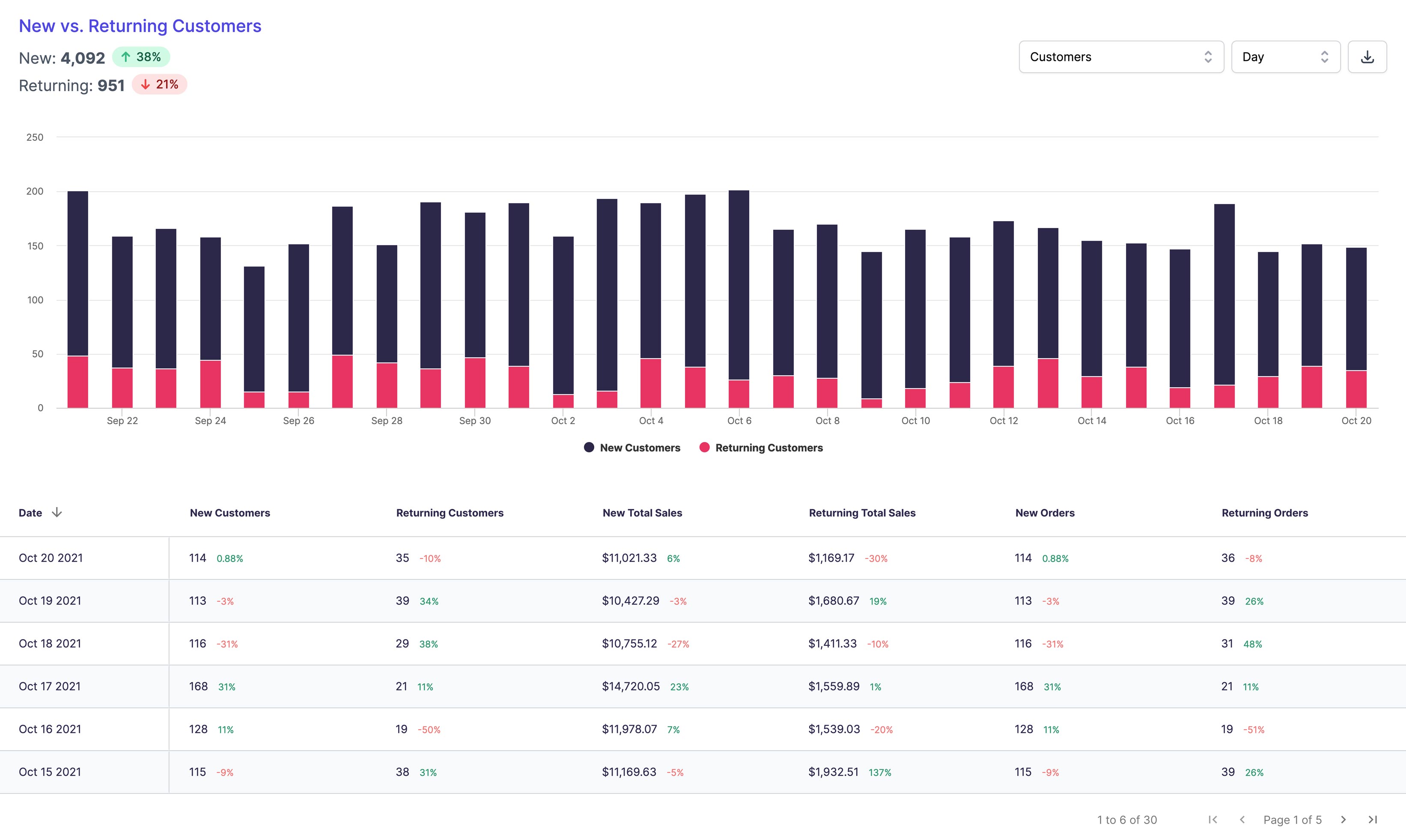 Optimize ad spend and increase ROI
Optimize your ads by scaling the campaigns that drive the most valuable customers to your store in terms of customer lifetime value. ThoughtMetric's advanced tracking will match sales back to the exact ad they came from.
"ThoughtMetric is absolutely essential to our Facebook Ads ROI"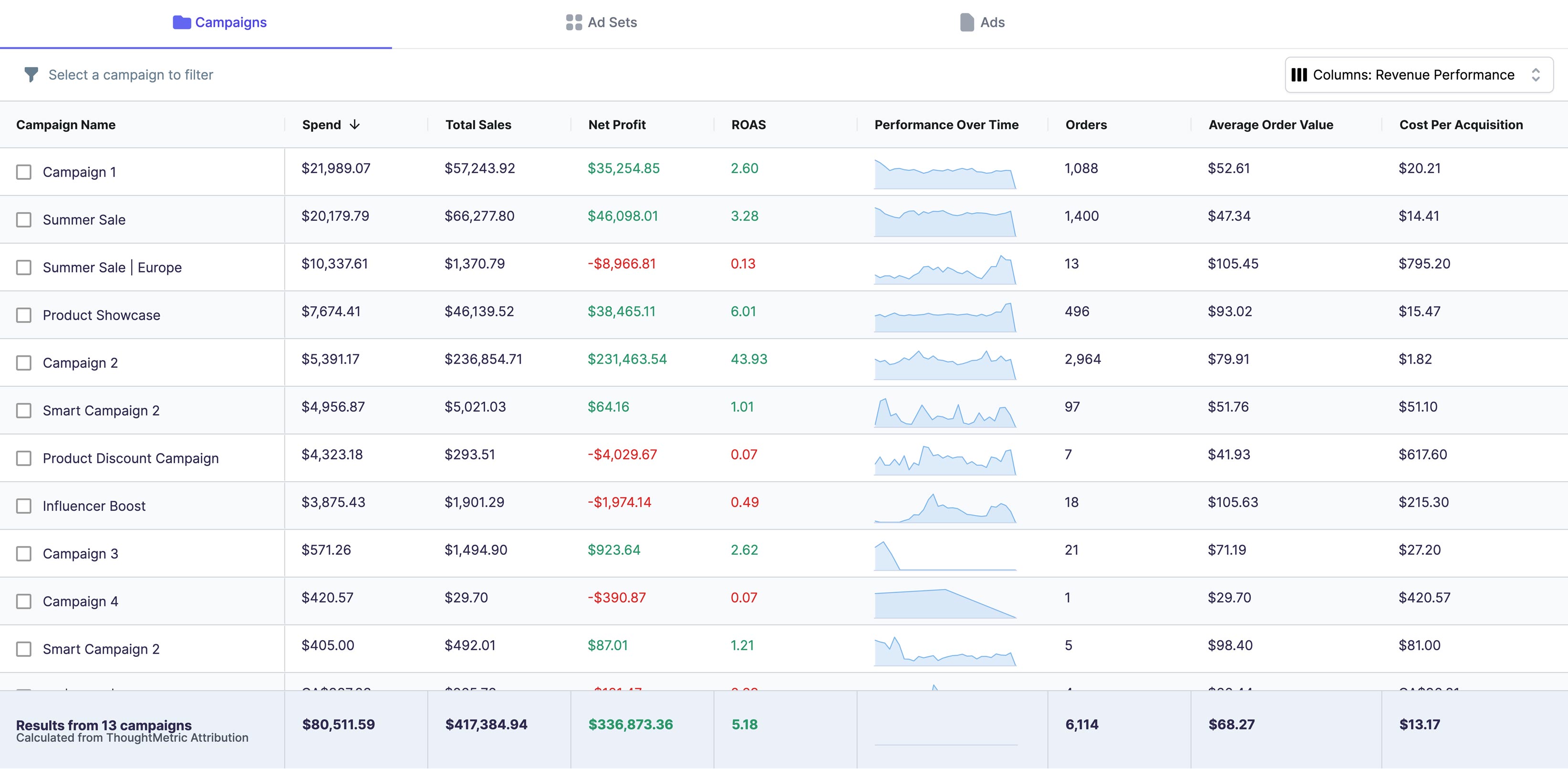 Understand your customer's journey
Improve how you reach your customers by understanding how customers arrive at your store from first touch to last.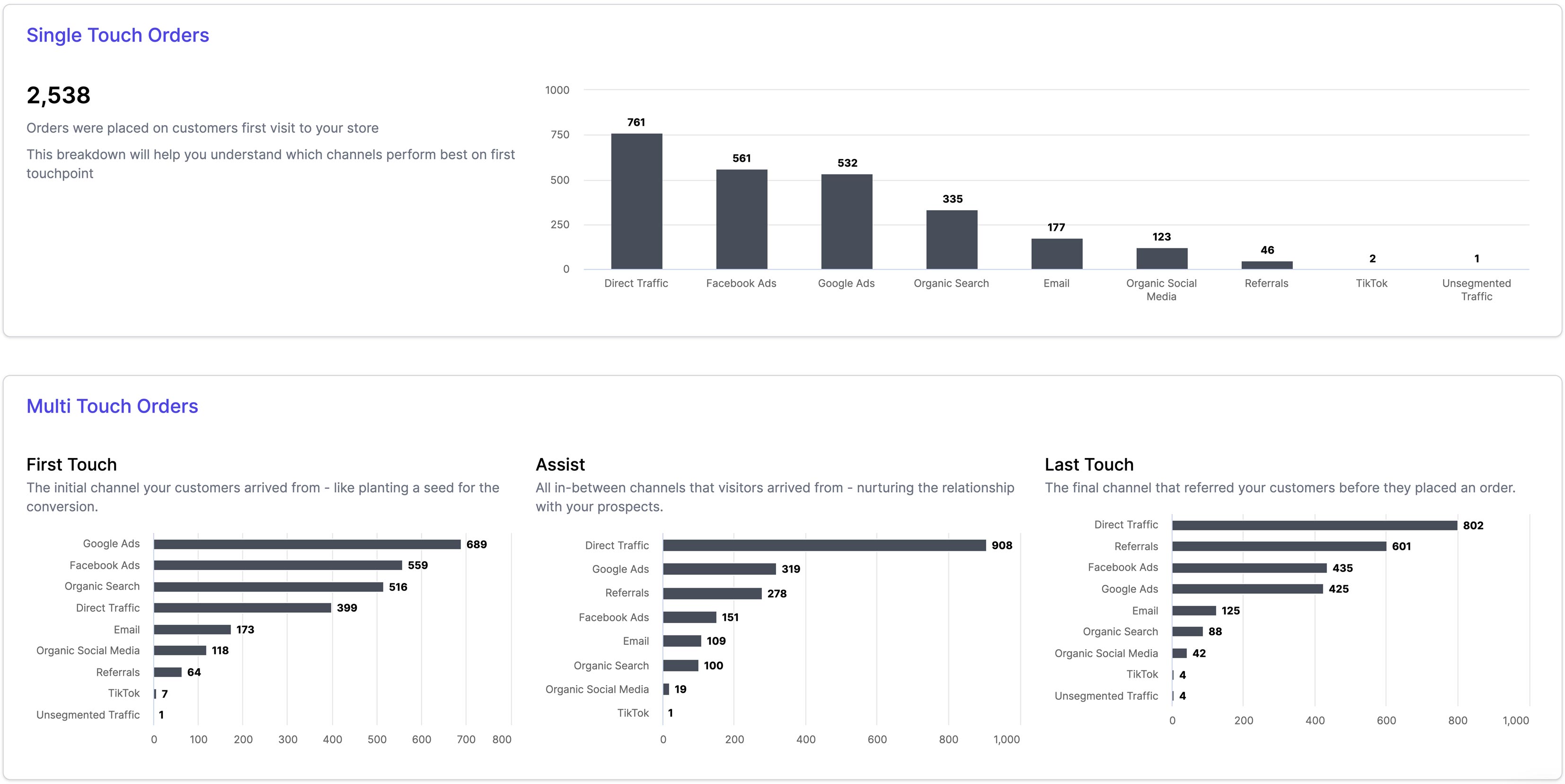 Post-Purchase Attribution Surveys
Collect additional attribution data directly from your customers with our post purchase 'How did you hear about us?' surveys. The survey results are factored into the ThoughtMetric attribution model behind the scenes to increase data accuracy and fill in blind spots.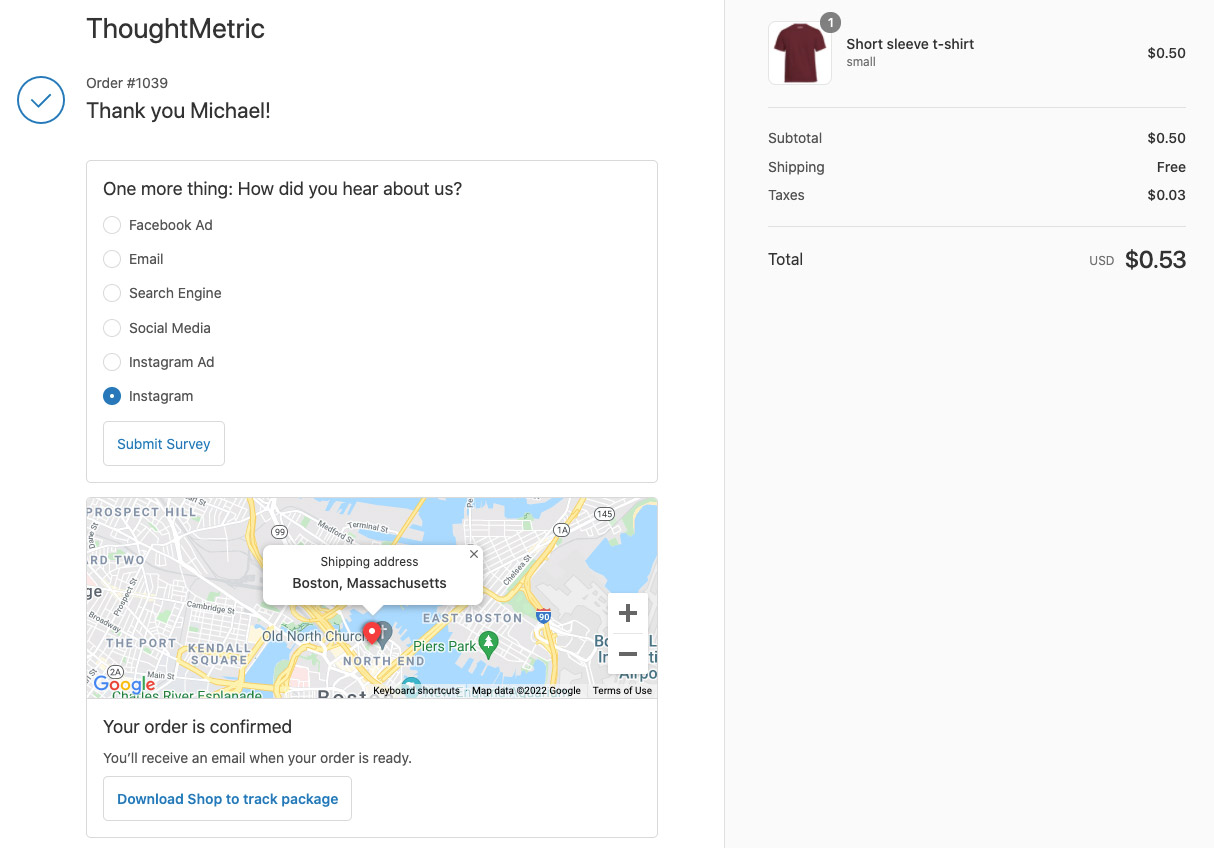 Testimonials
Join 1,000+ other e-commerce stores using ThoughtMetric
"This is AWESOME!"
I try to setup it's really simple, and the support is TRULY AWESOME! Fast and really helpful, i've setup for my whole funnel & site in just 10-15 min! The dashboard is also great, the flexibility about data source also great. I'm really love it! 5 STARS!
Tonia Carr
Marketing Director
"Very Promising and Great Founders!"
The tool is very promising. You can add clients directly into their reports. Founder is open to suggested integrations and is highly responsive to issues. I would recommend this to anyone with an e-commerce store or anyone with e-commerce clients.
Brendan Walker
Marketing Manager
"Great Tool"
I've bought this tool yesterday and i'm trying it. First impression is really good. Smooth settings and great data extracted from a WooCommerce shop.
John Dyer
VP Performance Marketing
"Reporting insights - not just data overload"
We are very pleased with using ThoughtMetric as a reporting, attribution, and insights tool. It has helped us to make more profitable decisions in our advertising and business decisions.
"Very impressed!"
Simple and intuitive to use. Easy to launch for our client portfolio.