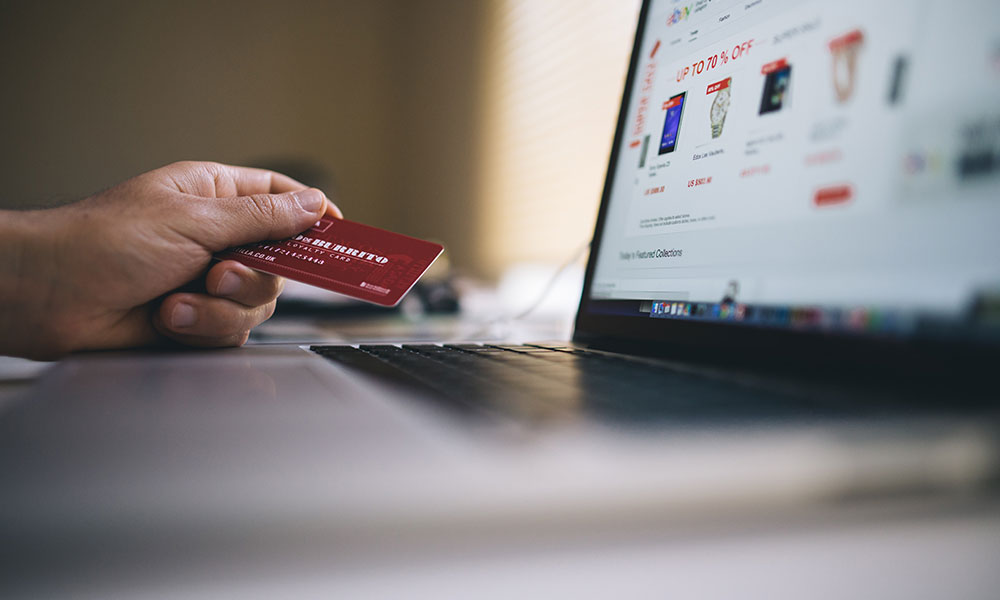 Over the past 7 years or so, Digitally Native Vertically integrated Brands (DNVB or vCommerce) have been all the rage. While the acronym may not be familiar to some, but few would acknowledge having never heard of Casper, Glossier, Bonobos, Warby Parker, or Dollar Shave Club. Since 2012, Venture Capitalists have invested ~ $4B into DNVBs - making them the most sought after sub-segment of eCommerce. Andy Dunn, cofounder and CEO of Bonobos, described the appeal accordingly, "the eCommerce company is a channel; the vCommerce is a brand. The eCommerce company has low margins, the DNVB has high margins…[and] more valuable in the long run because it's about more than just price." According to the Department of Commerce, DNVBs were growing "three-times faster (44%) than the total US ecommerce market (16%)". Today we'll take a closer look at DNVBs and extrapolate two lessons that can be emulated by eCommerce brands and Shopify stores as they finetune their marketing initiatives around the holiday season.
DNVBs first start by selling online so as to take advantage of the lower overhead costs (physical location and better inventory management) and broad customer base (anyone can buy online) to quickly grow their brand. As they start scaling, they strategically experiment with brick and mortar locations (pop-up and permanent ones) as a way to get closer to their customers and make their brands more tangible. In the words of Andy Dunn, "Digitally Native Vertical Brands are maniacally focused on the customer experience." As such, their physical locations often times act as showrooms- with limited to no inventory- with the mandate of deepening the customer relationship and brand experience. They leverage data to maintain tight control over production, marketing, and brand in the aim of mastering personalized marketing. This nets them benefits in terms of unit economics and branding. According to DigitalCommerce360, "Through a direct sourcing model, retailers can realize between 2% and 4% average reduction in cost of goods sold, possibly netting millions of dollars in savings." Moreover, the relationship with the suppliers enable a "rapid feedback loop" empowering DNVBs to iterate on product design and demand. In the DNVB model, the brand plays a key role towards furthering the economic growth of the company. While every eCommerce brand and Shopify store may differ in terms of offerings and target audience, there are two key lessons that they can learn from DNVBs: 1) Focus on brand experience and 2) Customer engagement obsession.
Brand Experience & User Generated Content
For DNVBs, the brand experience is central to every customer interaction, visible or otherwise, from product sourcing all the way to marketing.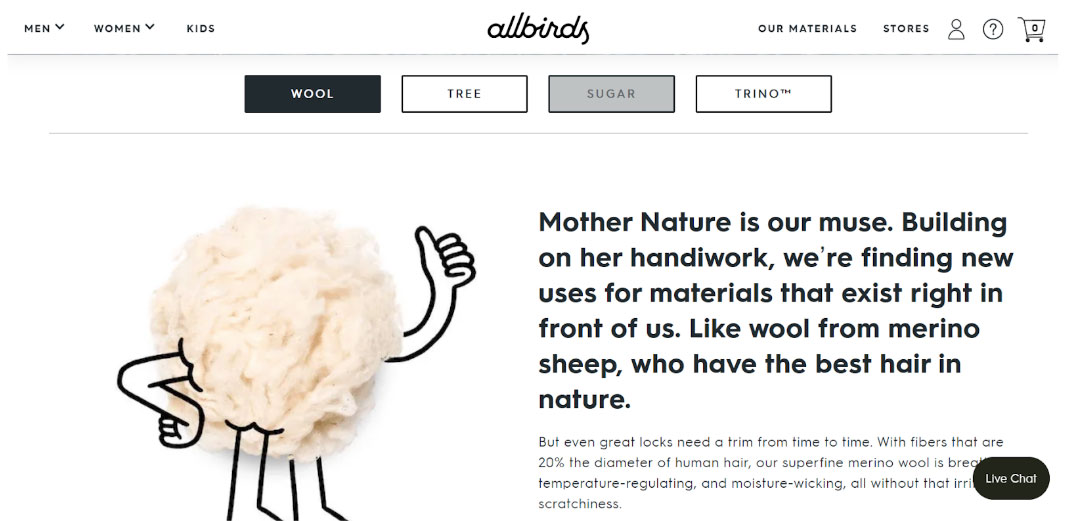 AllBirds makes product sourcing an integral part of its branding efforts
The brand in the age of social media is the confluence of the product, shopper experience, and customer service. Being digitally native, DNVBs have to be deliberate so as to help shape their customers' lifestyle and choices. To that effect, DNVBs leverage heavily visual content across a plethora of marketing channels. As part of those initiatives, they leverage their customers via user-generated content.
Aerie, a women's clothing company, recently ran a user-generated social media campaign that showcases this well. They ask their female customers to share natural, un-retouched bathing suit selfies on instagram. Such as for every selfies posted, Aerie pledged one dollar to the National Eating Disorders Association.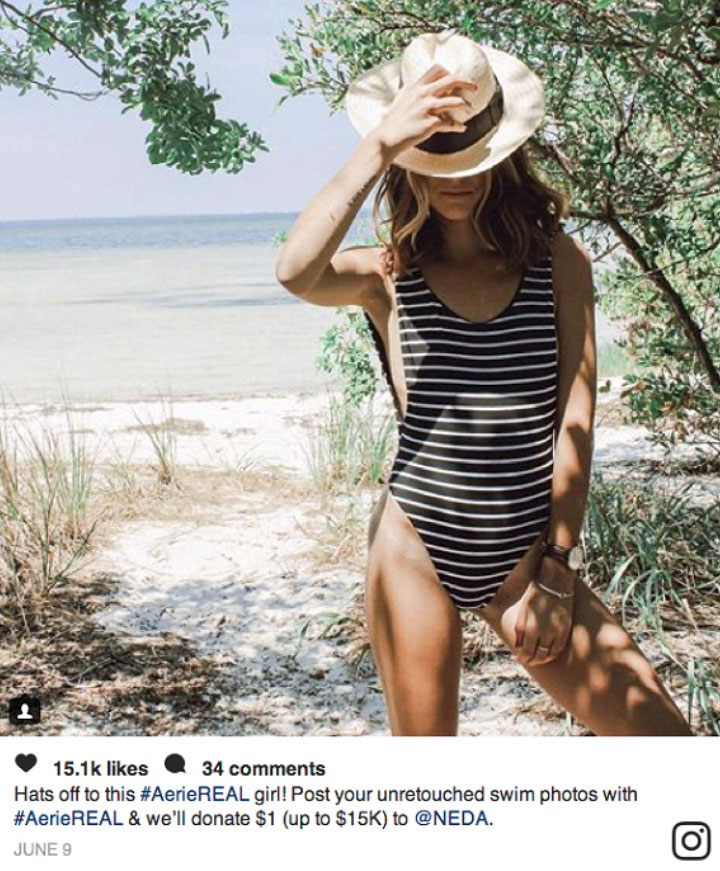 Aerie's user-generated campaign was powerful because it enlisted its customers to generate more content for the brand - free marketing essentially. It amplify the brand by tying it to an issue that resonates with its customers - body image. In doing so, Aerie defined its brand as socially conscious - something that speaks strongly to its customers. All of this was done by simply asking its users to share some pictures. It's fairly simple: learn as much about your customers as possible, find issues that matter to them, and create user-centric campaigns that fosters the conversation in a way that maximizes the brand's appeal. In a recent chat with the NY Times, Glossier CEO, Emily Weiss touted the value of word-of-mouth marketing accordingly, "Glossier owes 90% of its revenue to its fans on Instagram. It hasn't been through paid or built marketing spend...it's been mostly word-of-mouth...Democracy of opinion is driving purchasing." It is incumbent upon the brands to foster the conversation in their industries in a way that enhances their brands in the eyes of their customers and prospects. As you are crafting your EOY / Holiday shopping marketing strategy, how can you leverage User-generated content to amplify or shore your existing understakings?
Customer Engagement
Getting customers to generate content or participate in a campaign via the use of a hashtag is only the first step of the equation. The leading brands doubledown on that via world class customer engagement. What does it look like? Well, brands like Glossier, Warby Parker, and others like, comment, or re-use every single piece of content generated by their users and in some instances leveraging them as part of nationwide marketing campaigns.
Warby Parker, for instance, has been at the forefront of user-generated content. The brand has made a concerted effort to not only encourage its followers to participate in hashtag campaigns or contests, but also effectively enlisting its fans and audience in its brand-building efforts.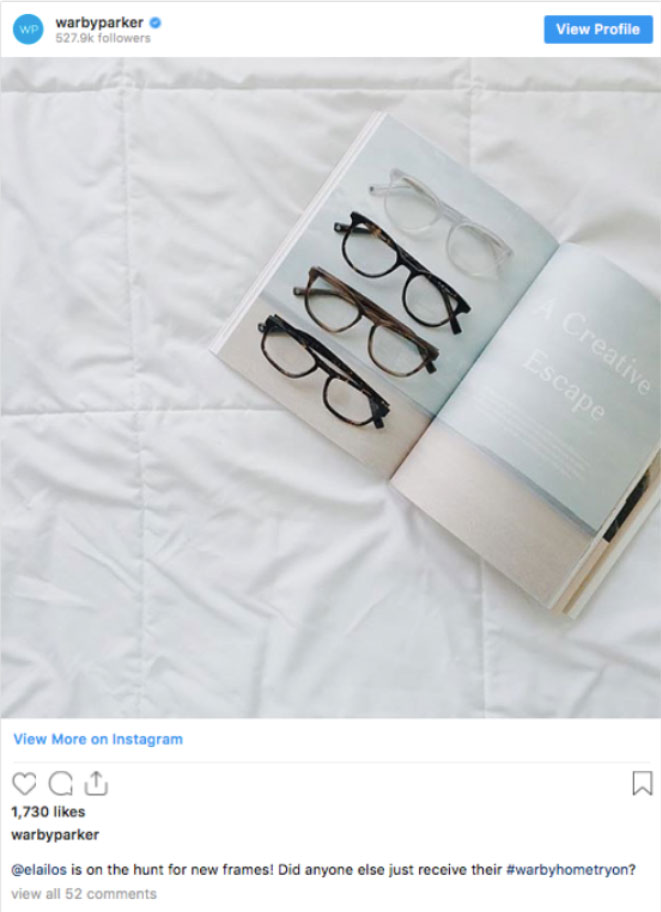 The brand narrative is actively influenced by its audience. The above image, reposted by Warby Parker, was generated by one of its fans. The latter had less than a thousand followers. It would have been easy for Warby Parker to only select users with a larger following. Instead, the brand was democratic in its use of user-generated content to the extent that it aligned with the brand ethos. By re-sharing content from its audience, Warby Parker ensures that its audience is heard and acknowledged. The audience- customer, prospect, partner - becomes a defacto part of the process of brand building.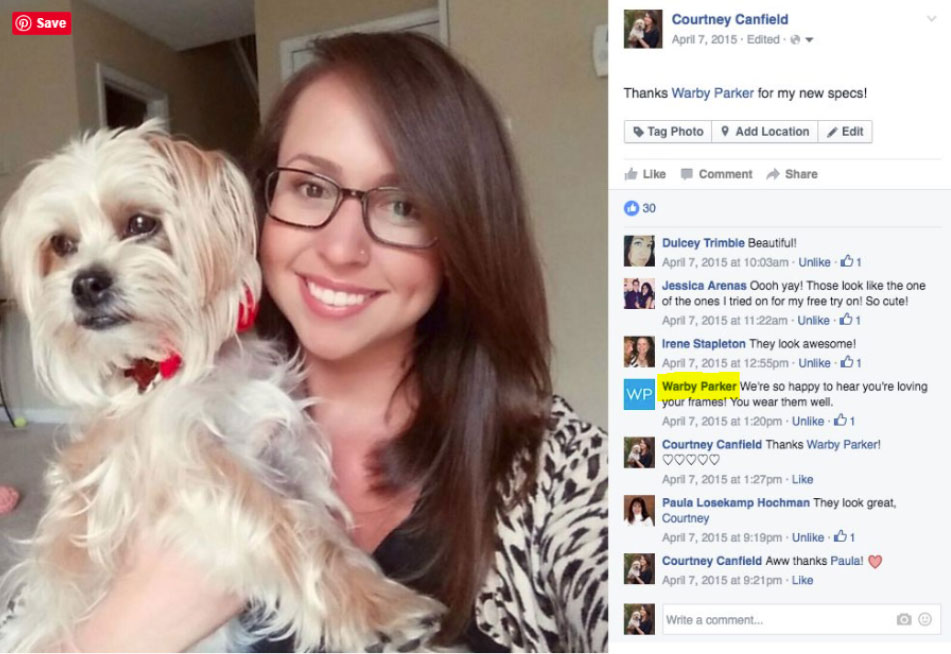 Even in instances where the content isn't reused or reshared, Warby Parker takes the time to engage with every single piece of content that its audience generates. This acknowledgement of their fans and audience fosters a close relationship between the brand and its constituency. It doesn't take a genius to see that one's allegiance would likely be strongest with a brand that features one's very own content than another one.
As the holiday season approaches, it is important for eCommerce brands to think about how they can effectively capitalize on user generated content and engagement. Ad costs on social media and search will likely experience a spike driven by the EOY demand. A brand's ability to capitalize on user-generated content during that time period would go a long way towards maximizing its marketing spend. The holiday season are about family, getting together, and sharing. Nothing fits that mold more than user-generated content. Be it a formal campaign around a particular hashtag or event, or simply showcasing your customers, it is incumbent on brands to fuel and shape the conversation in their respective industries in a way that amplifies word-of-mouth. That coupled with high, maniacal engagement with the audience can be a great way to cut through the noise and strengthen a brand's competitive positioning.