With over 1 BILLION monthly active users, half of whom log in EVERY single day, Instagram has become central to how eCommerce companies showcase their brands and engage with prospects, partners, and consumers. Chances are if you are getting started with your social media marketing efforts, you'll likely need to create an Instagram account for your brand.
What Does an Instagram Business Account Do?
If you are promoting a business using Instagram you definitely want to set up an Instagram business account. Business accounts allow you to access realtime metrics on how your posts and stories are performing, as well as gives you insights into your followers and audience. In addition to better metrics, business accounts allow you to run ads on instagram, and use advanced features like IG checkout, quick replies, and product tagging.
The Two Types of Instagram Business Account
There are two different types of instagram business account. A Professional Business account, and a Professional Creator account. Which type is right for you depends on what your needs and goals are.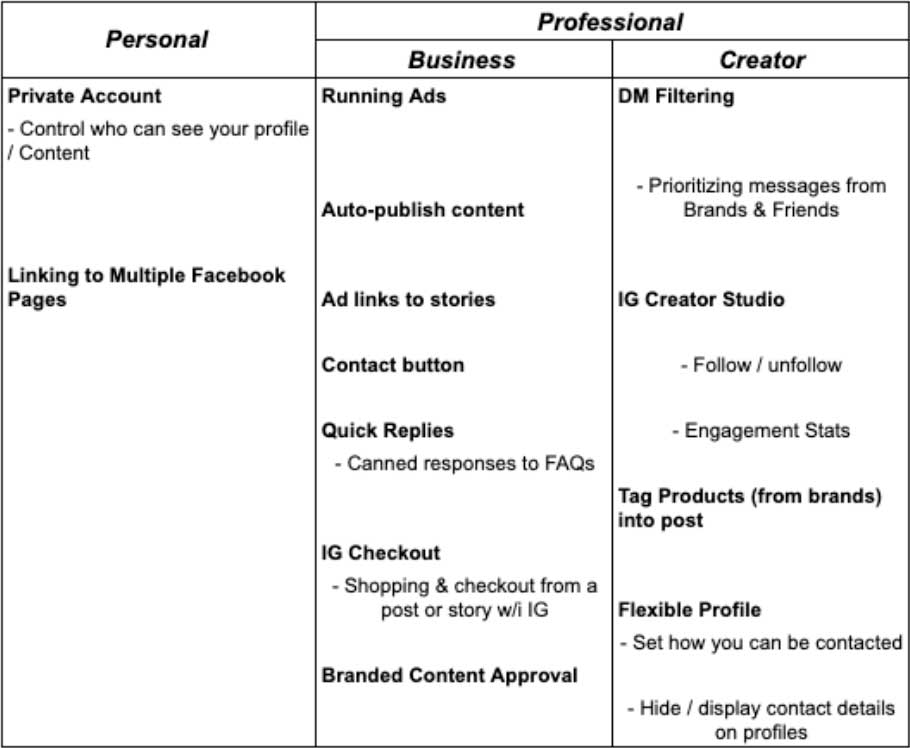 Professional Business
Business accounts offer a wealth of benefits to brands / companies of all sizes. Below are the top seven:
Instagram Ads
The defining functionality of an Instagram business account is the ability to run ads and track their performance.
Add links (CTA - Call to Action) to posts and stories
Add links to your posts and stories referring to your website or eCommerce store.
Instagram Insights
Basic analytics on your audience and its demographic
IG Checkout & Shoppable content
Remove friction to your social commerce efforts by leveraging the shoppable content feature.
Allowing followers and prospects to shop from within Instagram without having to leave the app.
Quick Replies
Craft automatic / canned responses for Frequently Asked Questions (FAQs).
Measure the ROI of your social media marketing (organic and paid)
Get a comprehensive view of how your marketing investment impact sales by drawing a straight line from content (specific post / story) to sales transactions and revenue.
Auto-schedule posts
Leverage native and third party tools to auto-schedule content in advance.
Post from desktop.
Professional Creator
Creator IG accounts are a new subset of the Professional account type. In its press release, Instagram describe the reason for its existence accordingly, "existing tools around business profiles make it difficult to track creator follower growth and engagement over time and that existing business tools weren't designed with them [Creators] in mind". Instagram wanted to empower the creator community with tools to build a brand. That translated into 4 features:
DM Filtering
Ability to prioritize messages from Brands & Friends vs others
IG Creator Studio
Insights into follower / unfollowers (gender, location, etc.) over time
Post from Desktop
Flexible Profile
Define how you want to be contacted
Hide / Display contact details on profile
Tag Products (from brands) in specific posts
Tag brands in sponsored posts to increase return on influencer marketing investments
Setting up the Instagram Business Account
To get an Instagram business account first you must have the Instagram app and a normal Instagram account. If you need to create an Instagram account you can do that on the Instagram website.
Open your Instagram app and tap on Settings

In the settings page, tap on Account

Tap on Switch to Professional Account

You will now be asked to select between a creator account or a business account. Pick the account that works best for you.

You will be prompted to connect your Instagram account to a Facebook page. You can either connect your Facebook page or select "don't connect to Facebook now" if you don't want to connect a facebook page.

Your Instagram account is now a business account! Metrics and insights are available from this time going forward. Unfortunately old posts that were made when your account was still a personal account won't have any advanced insight data available.
Connect Your Facebook Page to Instagram
Certain third party apps (like Hootsuite or ThoughtMetric) require your Instagram account to be connected to a Facebook page in order to access your Instagram account for analytics or post scheduling. This part is a bit confusing because it is a different connection than the last step of the Instagram business account creation flow.
If you are using an app that requires access to your Instagram account, follow the steps below.
To connect your Facebook Page to Instagram first log into Facebook and navigate to your Facebook Page' Settings. Click on Instagram

Click Connect Account
Behold the Insights
Once your Instagram account is converted to a business account you will be able to see insights on your posts, stories and profile in the Instagram app. There are three different places where you can see insight data.
Post Insights
To see analytics for an individual post, navigate to the post and tap View Insights in the bottom-left corner.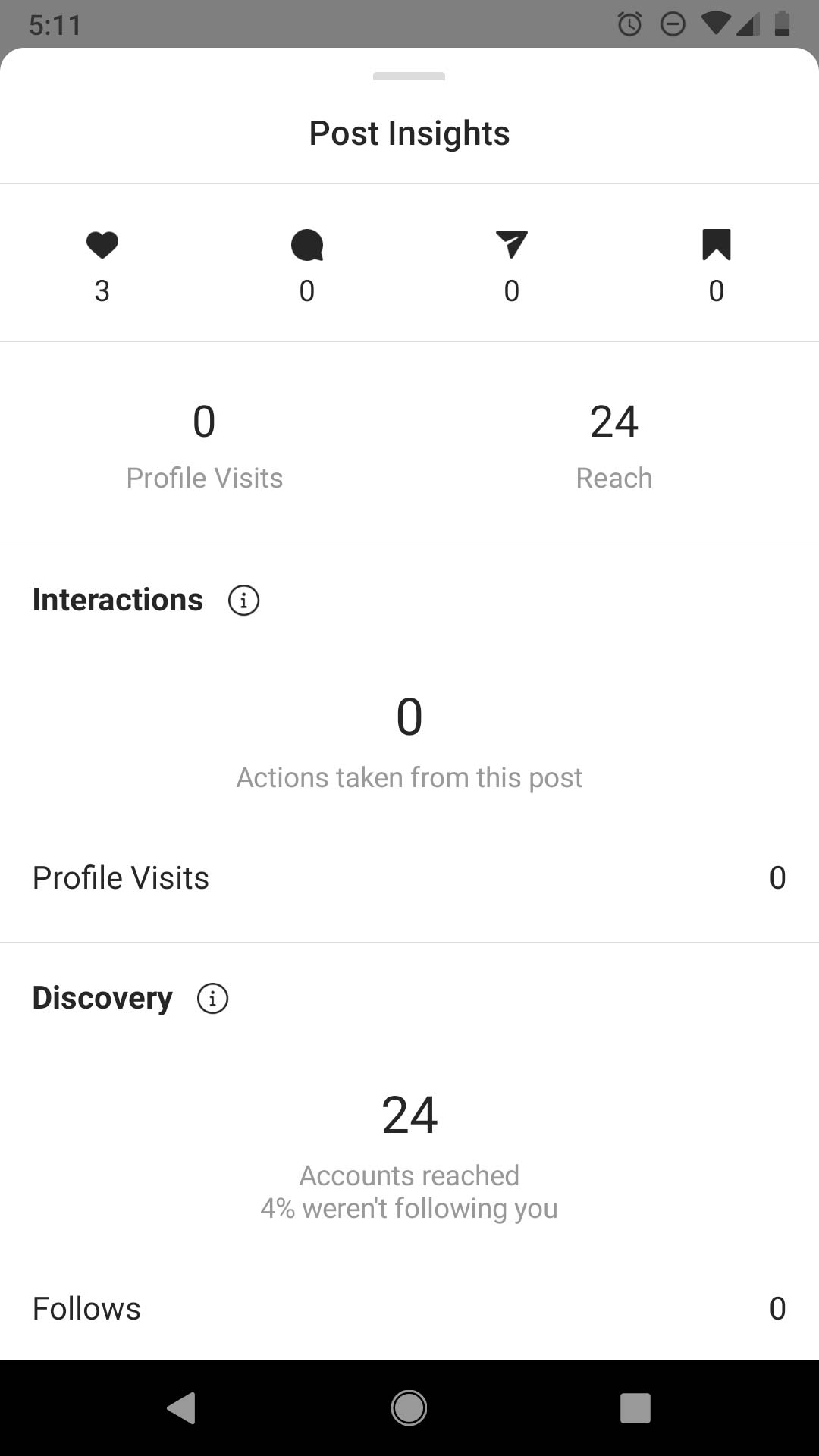 Story Insights
To see analytics for a story, navigate to the story and tap the icon in the bottom-left corner.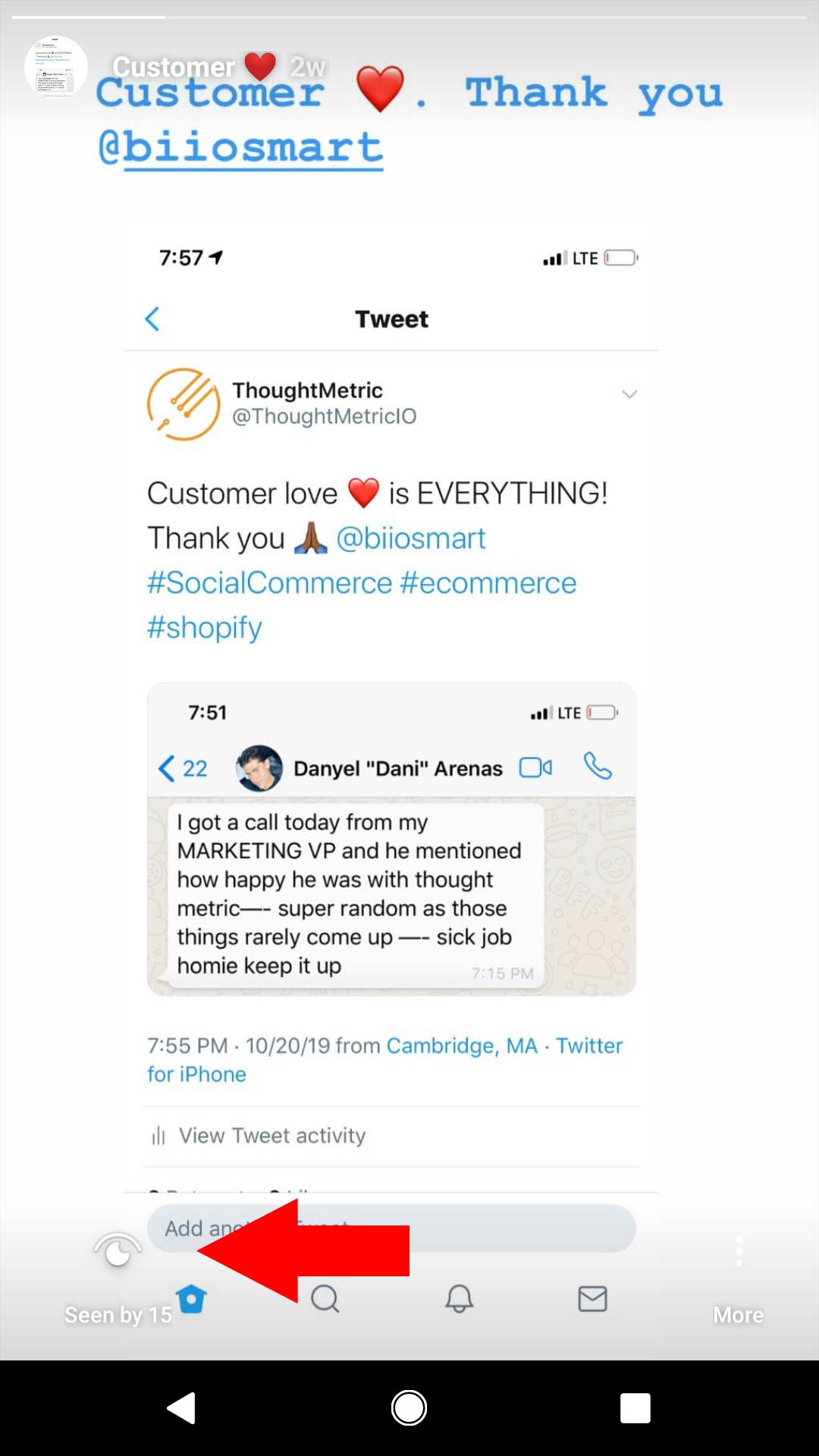 Profile Insights
To see analytics for a story, navigate to the settings menu and tap the Insights button.